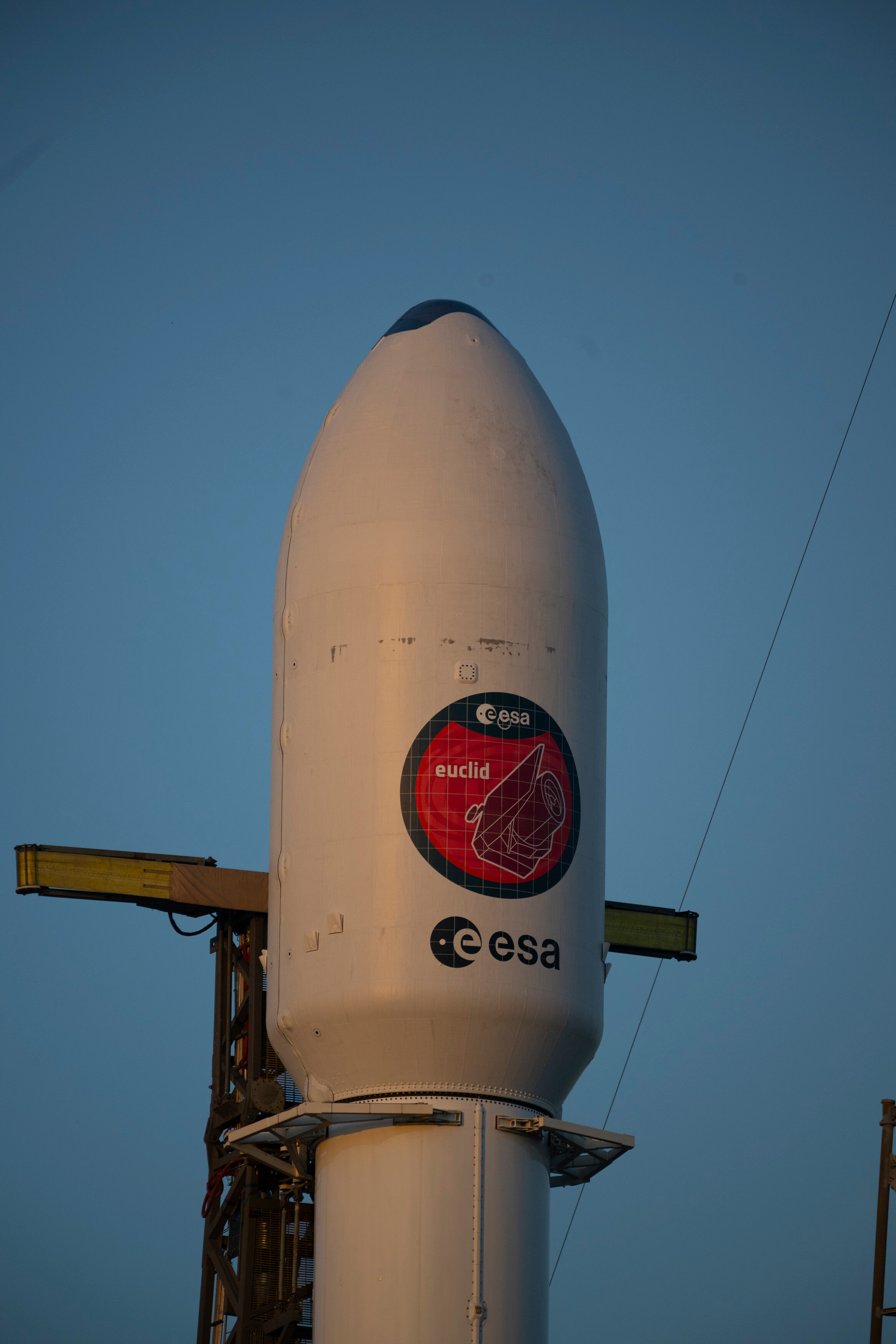 Euclid on launch pad
Credits:
European Space Agency - ESA
The SpaceX Falcon 9 rocket carrying ESA's Euclid mission has arrived at its launch pad and is getting ready for its journey to space. Planned lift-off at 16:12 BST/17:12 CEST today.   ESA's Euclid mission is designed to explore the composition and evolution of the dark Universe. Euclid will chart how the Universe has expanded and how large-scale structure is distributed across space and time, revealing more about the role of gravity and the nature of dark energy and dark matter. Four weeks after launch, Euclid will enter in orbit around Sun-Earth Lagrange point L2. Once in orbit, mission controllers will start the activities to verify all functions of the spacecraft, check out the telescope and finally turn the instruments on.